V-mode:Vein visualization technology
Blood vessel stands out and shows light in response to the reduction hemoglobin of the vein by V- mode.
It can use for the puncture of needle to an infant particularly a newborn baby.
International patent application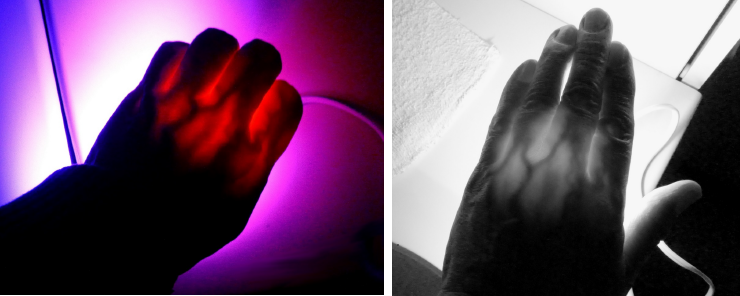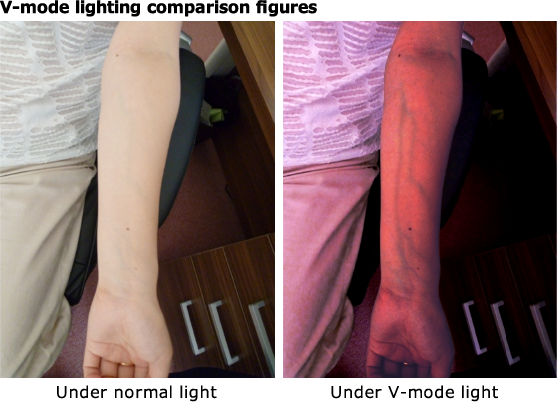 BM Light:Various germs visualization lighting
For cleaning and the hygiene management in food processing facilities
Patent Application in Japan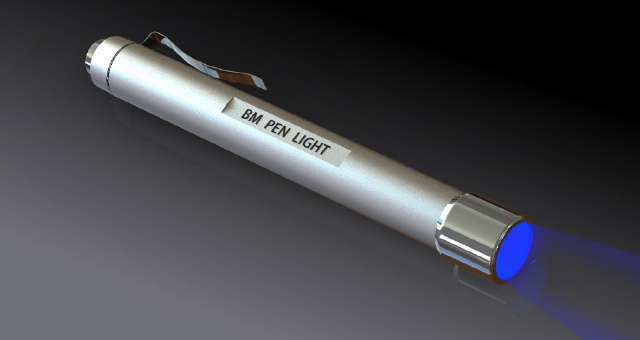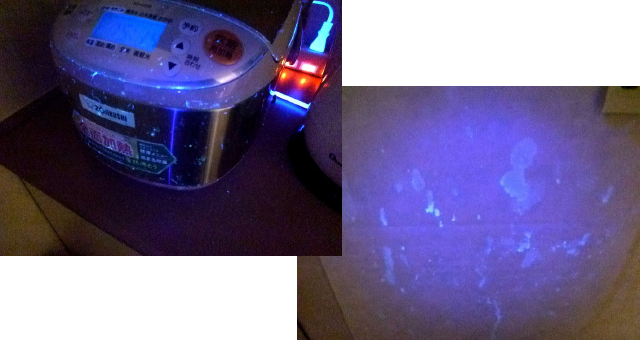 Organic EL medical lamp "LUCULIA"
It is a light distribution design and the medical illumination of the hybrid model with gentle light of the organic EL.
International patent application